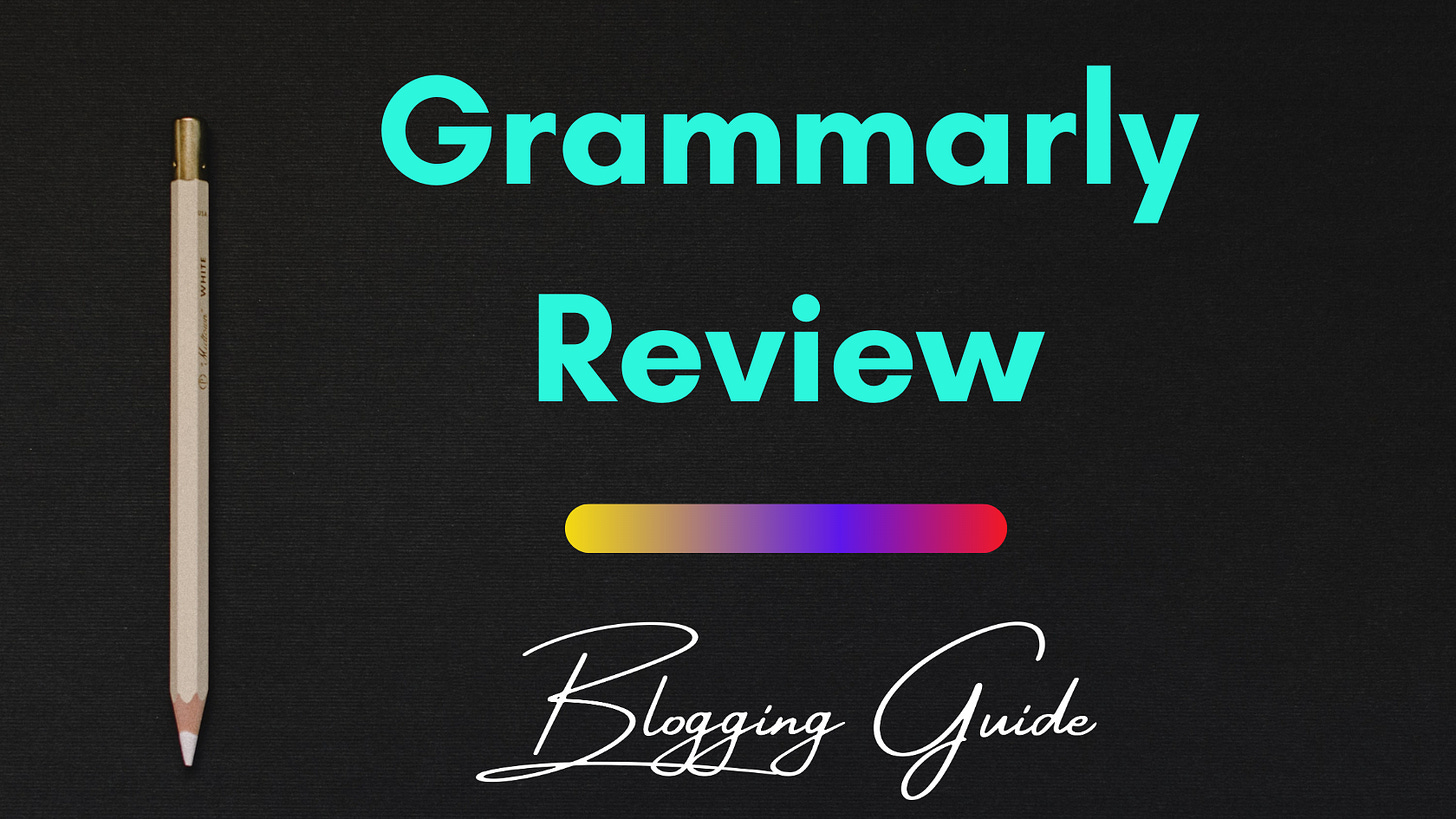 As a blogger, writing error-free articles is extremely important. Blog posts that are riddled with errors will get ridiculed by readers. This can lead to your content not being taken seriously, as well as a high bounce rate.
Recently, Grammarly has become a popular tool used by many bloggers to eliminate grammar and spelling errors.
But is it really worth the hype? More importantly, is it worth spending money on? In this article, we will discuss the pros and cons of Grammarly, why you should or should not use it, and how to make the most of this writing tool if you go ahead and install it.
---
What is Grammarly?
Grammarly is an AI-powered grammar checking and proofreading tool. It can be used to detect various grammatical errors and punctuation mistakes. Including subject-verb mismatch, syntax errors, bad sentence structure, and more. At the same time, the software provides suggestions that may help your sentences sound more grammatically correct and read better.
Grammarly also consists of additional tools for better writing.:
A spell checker that helps to prevent common misspellings.

Plagiarism checker that compares your content to billions of other pieces of writing on the web to prevent duplication.

Writing style checker which helps to improve readability and ensures your writing style is consistent with the type of audience you are writing for.
Grammarly was founded in July 2009 by Ukrainians Max Lytvyn, Alex Shevchenko, and Dmytro Lider. The three entrepreneurs set out to create the tool in order to help students become better at grammar and spelling. Later on, the software was further developed to boost effective communication between readers and writers of English, whether for professional business purposes or personal use.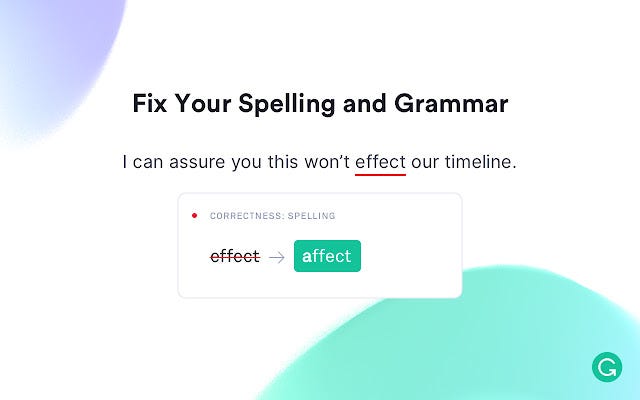 Launched initially as a subscription-only app, a free version of Grammarly was made available to the public in 2015. Since then, it has grown to over 30 million daily active users. In addition, the software is constantly being updated with new and innovative features.
For instance, Grammarly is available as a browser extension in all popular browsers, including Chrome, Firefox, Safari, and Microsoft Edge. There is also an add-in for MS Word and it runs on both iOS and Android via a keyboard app. Writers with a Grammarly account and who use Google Docs or Medium will also realize the software is integrated into these platforms.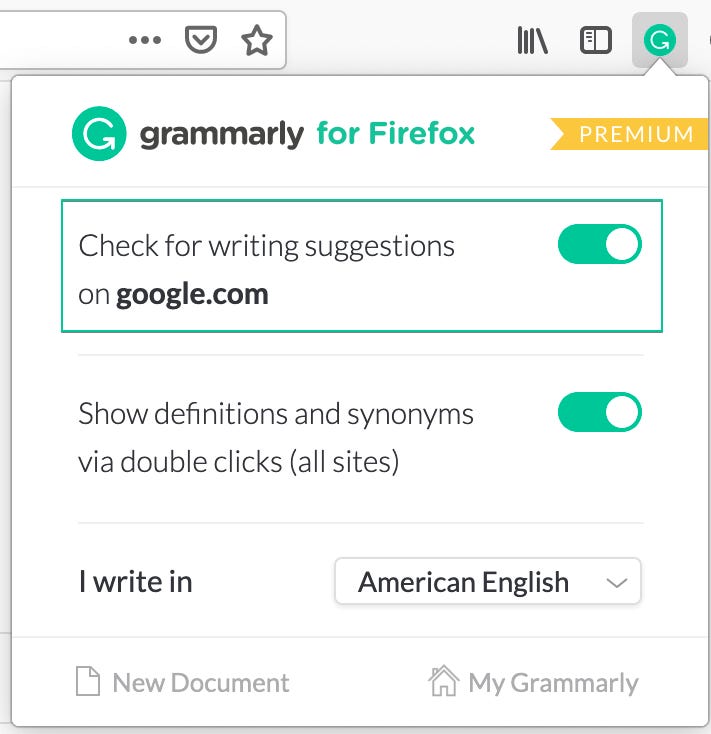 With all these features and capabilities, should you invest in the paid version of Grammarly or is the free option good enough? It all depends on what you need it for.
---
Grammarly Free vs Paid versions
Installing Grammarly for free provides a number of useful features that can improve your writing right away. You will get full access to its capabilities as a grammar and spell checker, as well as:
Browser and Microsoft Word integration

A handy dictionary

Ability to use it on mobile

Document encryption
As it relates to the premium version, Grammarly offers advanced features for people who want to get a more in-depth review of their written content. These premium features include:
A thorough plagiarism checker

Checking for inconsistencies in writing style

Formality and tone detection

Attention to sentence structure and word usage 

Personalized proofreading (available for a further cost)

Vocabulary support
---
Using Grammarly
Grammarly is recommended as a useful blogging tool. It can help you improve your writing and remain consistent with the style and tone of your articles. Best of all it is easy to set up and use. You can start off with a free account by signing up with your email address. You can also get started with your Facebook, Google, or Apple credentials. Once you have created your Grammarly account, you can add it to your browser as an extension or download the add-on for Microsoft Word.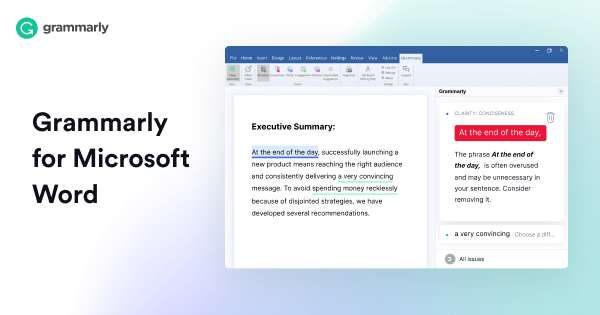 When used as a browser extension, the app monitors all the content you write while signed into the browser, including social media posts, emails, and even when filling out online forms. Many users have expressed concern about Grammarly's access to all written content in the browser, but the company insists that users' personal information is protected. Furthermore, a prompt fix was issued when a security flaw was pointed out in the past.
If you write your blog posts in Google Chrome, the Grammarly integration can help you create error-free posts in real time. The same goes for bloggers who use Medium.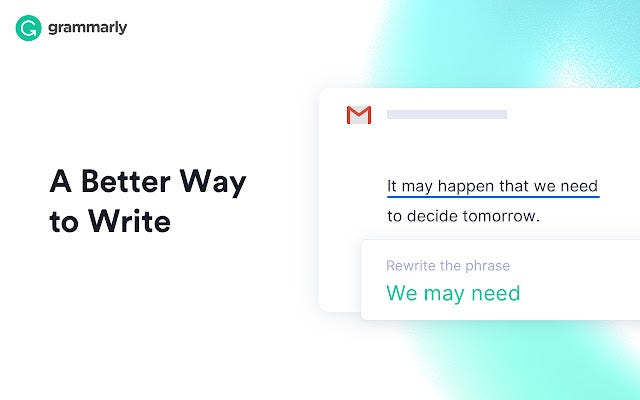 Another way to use Grammarly is to go to the website and use the grammar checker by pasting your content directly into the editor.
---
Pricing
Grammarly offers several subscription options for people who are willing to pay for it. Subscribers can choose to pay $29.95 per month, $59.95 every three months or $139.95 on an annual basis. There is also a business tier, which costs $15 monthly for each user and is billed on a per year basis. However, Grammarly does offer discounts and special promotions from time to time for all of its plans.
---
Pros and cons
As a writing assistant that uses machine learning and deep learning to help writers eliminate mistakes, Grammarly has established itself as a leader in its class. But it's not without its own unique challenges. Let's compare the pros and cons of using this tool.
Pros of using Grammarly
High level of accuracy for checking grammar, punctuation, and spelling

Available for both desktop and mobile

Fast, real-time error checking

Highly user-friendly 

Versatility - you can use the Grammarly text editor, use it in your browser, or on mobile

Offers additional apps and tools (free and paid) that can further polish one's writing
Cons of using Grammarly
Does not provide offline editing option

Premium version can seem costly to some users who may not need all the added features

Cannot necessarily replace proofreading by the human eye
---
Conclusion
Bloggers and other writers can save time and money by using Grammarly to check for errors and polish their content. The free version provides all the basic proofreading services you will need if you already know how to proofread and edit your writing or have a professional to do it for you. On the other hand, it may be worth getting the premium version if you are not skilled in the finer points of writing and editing.
---
Until next time!
Casey
If you found this content useful, and want to learn more about achieving success through writing online, subscribe to this newsletter. You will receive access to valuable premium articles, our custom digital downloads and eBooks ($300 value), and media contact lists ($200+ value), for free!
Thank you for your support! It truly means the world to me! Please let me know if you have any questions by responding in the comments section below. I will do my best to answer all of them.